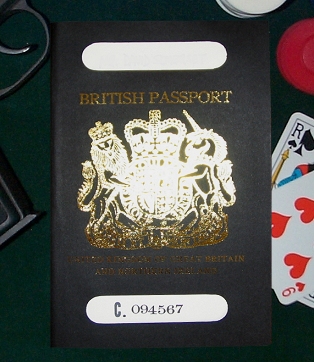 After WWII, international travel boomed during the Cold War years. From Secret Agents to British rock stars, these passports were put to the test around the world.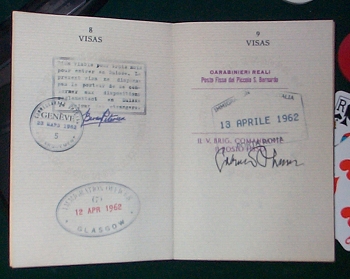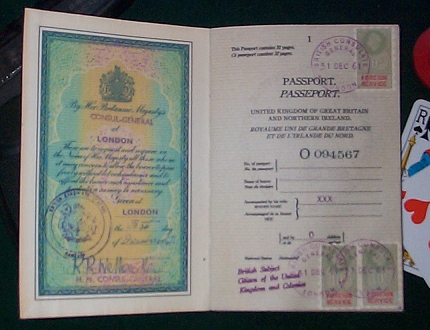 Carefully replicated from actual vintage passports, this reproduction contains 32 pages, hand-bound with the unique black cover of this era of passports, complete with genuine gold foil seal and lettering. The first page contains authentically reproduced approval stamps from the Consulate General of London.
Whether following James Bond on his latest mission or John Lennon and Paul McCartney on a Beatles tour, visa stamps are what makes each passport unique. I have reproduced visas from a few dozen different countries; see my custom passports page for a complete list. Many of these stamps are replicated from actual visas of the period, while others are copied from other historic documents to match the style of passport stamps.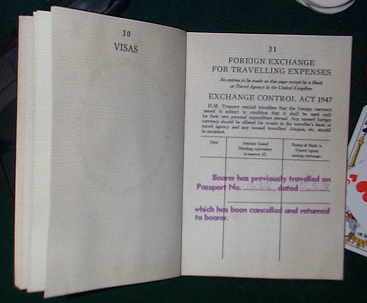 Each passport is hand made and aged using several techniques. The pages have a custom printed background and each page has been carefully type set for excellent clarity. Feel free to e-mail me with any questions about this or my other custom passports.

Take a look at my James Bond passports for more images and information.