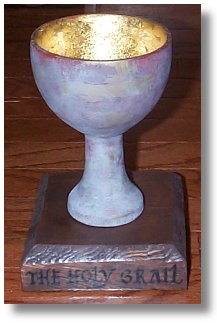 I made these custom display stands for my Holy Grail and Sankara Stone replicas. Both were carved from wood, stained and aged with a hand painted title.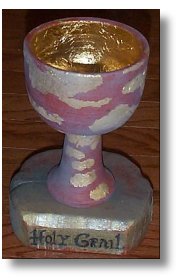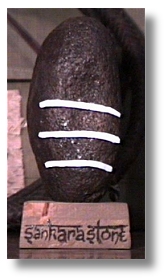 The stand for the Grail (at right) was shaped and painted to simulate stone. When it comes to custom design, virtually anything is possible. I can produce a custom stand for almost any item. Just e-mail me with what you're looking for and we'll talk about designing the perfect display piece to complete your collection.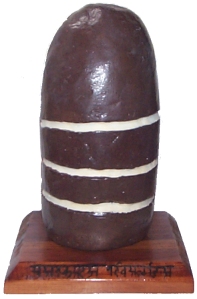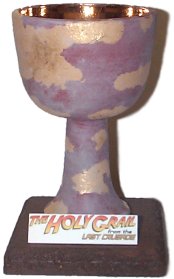 The stand to the left has "Sankara Sivalinga" written in sanskrit. The Grail to the right has a smaller wooden stand than the others, with a printed title of the piece. Many fonts and languages are available either as printed or hand painted titles.