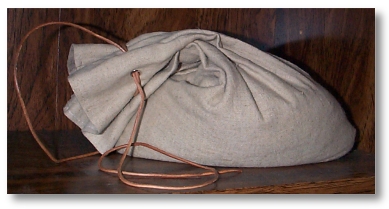 This bag is the perfect tool in the acquisition of rare antiquities... at least it was when Indy needed to counterweight the trap protecting the Golden Idol. Below are three different versions of this sandbag, each hand made with different materials.

This sandbag was made with 100% linen, which gives it the floppiness of the original prop. It is tied shut with a piece of round leather. Fill it with sand and you're ready to enter the temple of the Chachapoyan Warriors!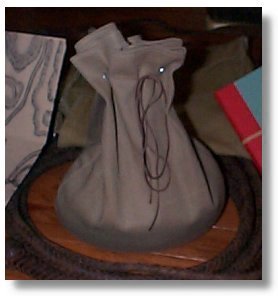 Made of a thick brown denim, this version is also machine stitched, rivited with eight metal eyelets and tied shut by a braided cotton string. This heavier material is stronger than the linen, but still has a bit of floppiness to it.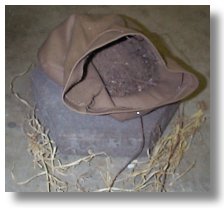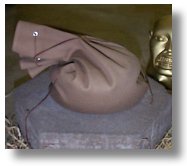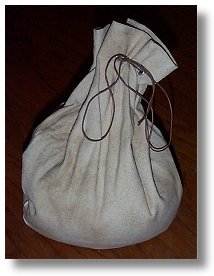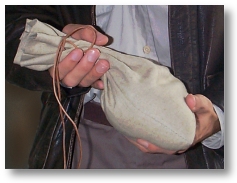 I also made the bag on the left in a lighter coloured canvas to match the appearance of the prop just before Indy enters the temple. It was then aged with a mixture of acrylic paints and coffee. The canvas is a much tougher material and stiffer than the above versions.