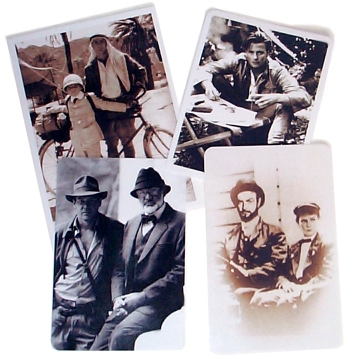 I made these various photo reproductions as inserts for my diaries and as stand-alone prop replicas. Some were actually seen in the various Indy films, while others were created for fun.

To the left is Young Indy with Lawrence of Arabia in 1908, Indy as Captain Defense during the First World War, Indy and Dad circa 1938, and Dad and "Junior" from about 1912.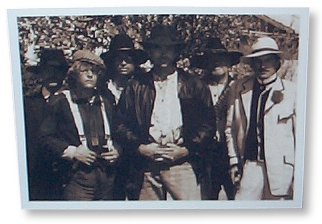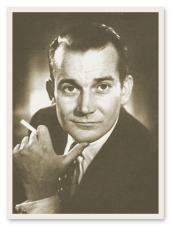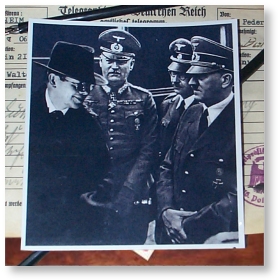 To the upper-right is a photograph of "Fedora", "Panama" and the gang from the Last Crusade (c1912), from which Indy stole the Cross of Coronado, subsequently lost it, and regained it again in 1938.

To the left is a picture of Marcus Brody in his younger years, a possible gift to Young Indy as Marcus was somewhat of a father figure to him.


On the right is a picture of the Nazi agent Toht with his boss and other members of the Reich.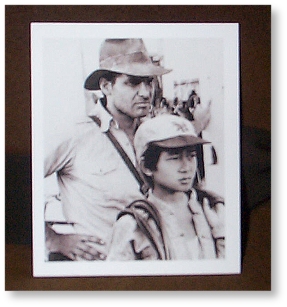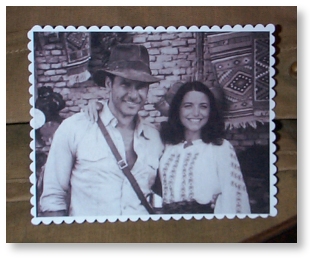 This photo shows Indy with his body guard, Shorty, carrying the trademark jacket and whip.

While in Cairo, Indy and Marion have only a few moments of relaxation before their adventure continues...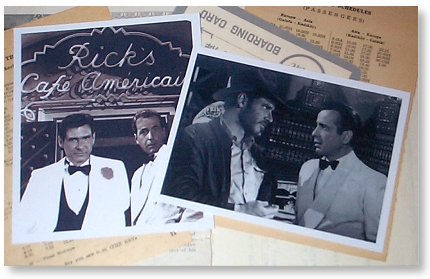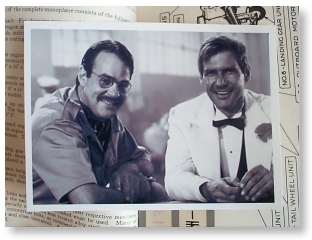 After surviving the crash of Lao Che's Trimotor, Indy returns to Shanghai to pay his debt of a gin to Weber. And sooner or later, everyone comes to Rick's... even Indy. Perhaps on his follow-up search for the Golden Idol in Marrakesh, Indy stops in at the Cafe Americain in Casablanca to get some information from Richard Blane.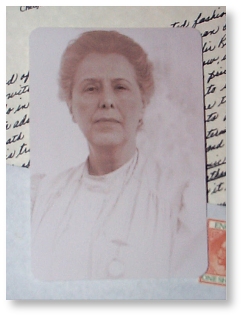 To the right, Helen Seymour was Indy's tutor during his early years.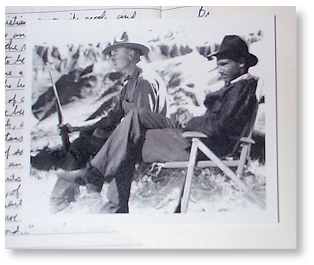 The above picture shows Indy working with the real-life adventuring scientist Roy Chapman Andrews, who many people believe to be the inspiration for the Indiana Jones character.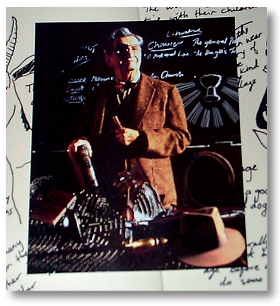 Here Indy poses in his 90s with his signature hat and whip while giving a guest lecture at a local university.