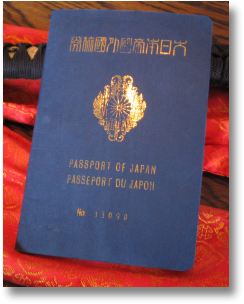 Mr. Moto, the famous Japanese agent, travelled the world solving crimes and catching criminals. Here is a chronicle of his international adventures.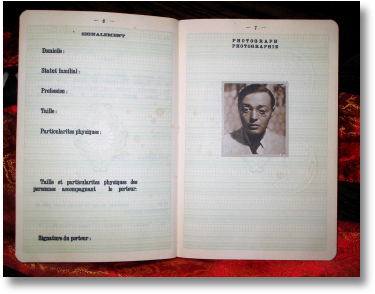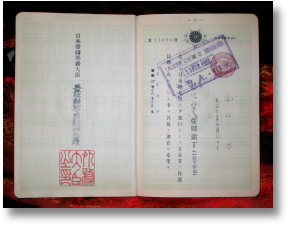 Based on the pre-war Imperial Japanese passport, this reproduction follows the travels of Mr. Moto as played by Peter Lorre. The linen card stock cover with gold foil seal and lettering, give this replica a very authentic appearance. The interior of the passport contains Moto's personal information and over a dozen different visa stamps including Cambodia, England, China and Egypt.
The passport is also carefully aged to give it an authentic 1930s look.