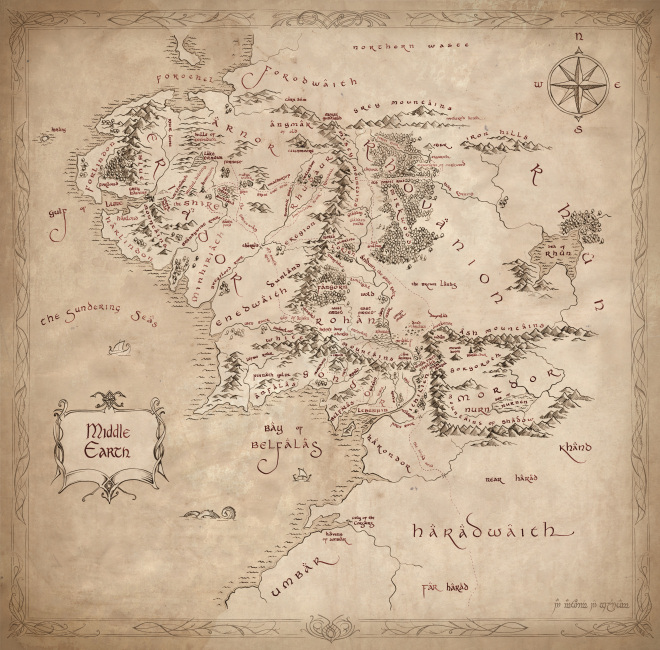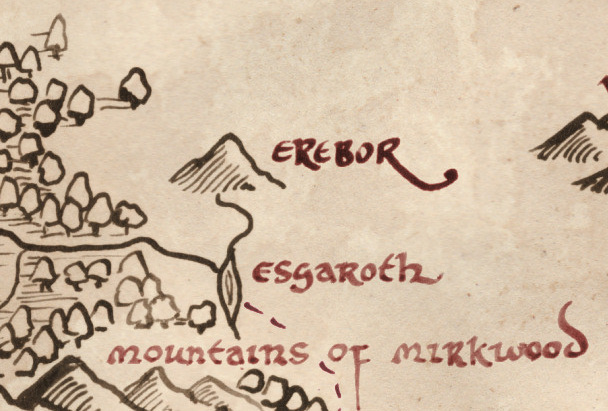 This is an extremely unique piece of Tolkien memorabilia! This map of Middle Earth was based directly on several maps featured in the Lord of the Rings trilogy. The master was drawn entirely by hand using traditional dip pens. Various aging techniques were used to give the map an antqiue look.


Not a single place name nor a single detail from the original map has been ommitted from this exteremly detailed replica.
High resolution scans of the master were then used to professionally print these copies onto parchment-textured heavy-weight paper and canvas for two different styles.

This close-up of the map shows the detail put into this replica. Bilbo Baggins always prefered red ink for marking his favorite trails and all place names are likewise in red. The rest of the map is drawn in a very dark brown.