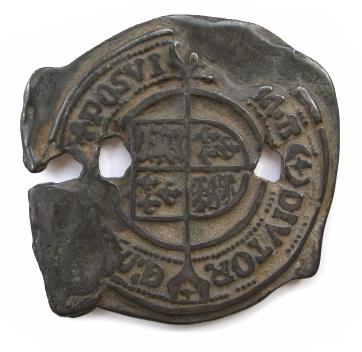 One of the key props in The Goonies was this Spanish Doubloon. According to legend, One-Eyed Willy had his own currency cast for use amongst his men. One of his coins was drilled with odd shaped holes as a clue to help lead to his horde of hidden treasure.
Cast in metal and carefully antiqued to look like old, tarnished silver, this reproduction is the same size as the original prop (about 2 1/2" across) and has the appearence of a centuries-old coin.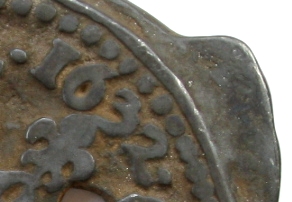 The back of the coin has the identical design as the original prop and the date mentioned in the film, 1632.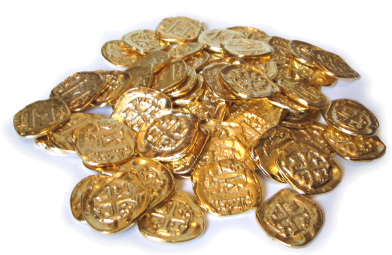 The doubloon and map successfully leads the Goonies to One-Eyed Willy's treasure which contains various gold coins and jewels. Cast from one of the original props, this replica coin is a copy of the eight escudo doubloon showing the Crusader's Cross. These coins are cast in zinc alloy and gold plated with an antique finish.
It is rumored that amongst the treasure were also some of Lao Che's coins as shown in Indiana Jones and the Temple of Doom as these two films had much of the same crew and used the same prop houses.